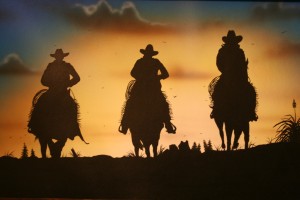 It seems that certain days one of these Ten Principles to Live By are more appropriate than the others, BUT I will bet as you read the remaining five from the list that each can add value to our lives.
When You Make a Promise Keep It
Ride for the Brand
Talk Less and Say More
Remember That Some Things Aren't For Sale
Know Where to Draw the Line
The one principle that seems to speak the loudest to me from this list is the first. It is a reminder to always keep my word so that I can be trusted, that I will follow-up on my promises and so that others can depend on me that it will be done! Which one is your favorite?